UKRAINE - SERG and NATA's Story
This is Sergiy Dedishchev and Natalya Yatsenko from Ukraine.
Serg provided me with some beautiful recordings of nightingales which I have used in a number of pieces.
Serg and Nata lived and worked in the east of Ukraine, which has taken the brunt of the attack by Russia.
They have been forced to abandon their home and their recording studio and take refuge in Kyiv.
They don't know if they will ever be able to return home.
They have lost their source of income.
If you would like to support Serg and Nata you can donate below.
You can listen to one of the tracks Serg contributed to at the bottom of the page.
In Serg's Own Words here is theIR latest news:
hi Rich, 
hope you fine! 
i am writing you this update about our wanderings looking at a clear horizon line separating the sky from the sea. we managed to move to Chornomorsk (near Odessa) - a small town and the main port of the country. we rented a small cozy apartment 100 meters from the shore with a stunning sea view. here at dawn, the sun rising from the sea shines directly on my pillow so that I feel as if I am in my tent on a deserted Crimean cape where we spent a lot of summer time for several decades. 
we are pleased here, sometimes we feel that we find ourselves in some timeless portal and the war is seen from here not quite real, as if through the haze of sea fog. 
the war drags on and becomes more and more violent, drawing in more and more international resources. and I often ask myself - why this rift between two different worlds runs along the railway line on which I used to go once a week to my father's parents in my childhood. 
now there is little good news from Spivaki, electricity has not been restored there as the territory is completely mined and there is no way to restore the infrastructure. the front line is close and russia is still advancing, albeit very slowly. last week we received the sad news that four guys from Spivaki were blown up by an anti-tank mine on the way to Izyum, even the English press mentioned this case. 
despite all the horrors of war, we survived the winter and the victorious spirit of Ukrainians is growing. 
as for Natalya and me personally, we are stable and in a good mood. i bought used Genelec monitors and we have music playing 24/7 again. 
we plan to stay here until June and then we are thinking of moving to a forest village for the summer (to Nata's father, as we did last year). 
with warm wishes, 
Serg & Nata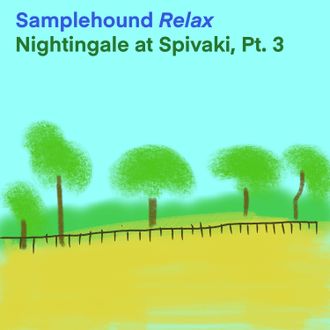 Help Serg and Nata
If you would like to contribute funds to help Serg and Nata, please pledge an amount, however small, by clicking the button. The website will ask you for your email address - rest assured I will not use it for any purpose.
Enter the amount you wish to donate